Sorry I have been incommunicado for a while! Between the virus and the election and being incredibly busy with work (good stuff), I haven't been able to carve out the block of time to post on this blog. But I'm back. I plan to get back to it at least a couple times a week now.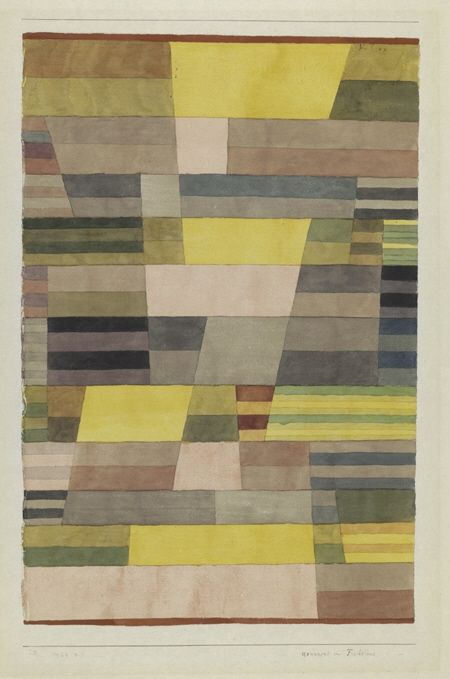 I have been incredibly inspired by this fantastic watercolor by the artist, Paul Klee….painted in 1929. The richness and weirdness of the colors make them look "lit up" and clear, yet earthy and strange. Furthermore, the yellow and gray have been announced as "Pantone's Color of the Year-2021" The patterns lend themselves to weaving, which is a new method of beading that I started to do in September of last year. My background is indeed in textiles and I was a weaver for many, many years- making fabric for other designers as well as my own line of clothing in San Francisco in the 80's. It is second nature to me. Weaving with tiny glass beads is very different, but is basically the same sensibility. I love it. It moves quite quickly compared with peyote and herringbone stitch, and it has become a vehicle for color and pattern that is very satisfying.
The off-loom weaving isn't going anywhere! I love that too. It's just wonderful to learn something new!
Here are two new pieces, a pleated necklace and a "Interwoven" woven cuff….both which are available in my shop. I will be exploring these forms much, much more in the future with tons of color variations. Happy New Year!