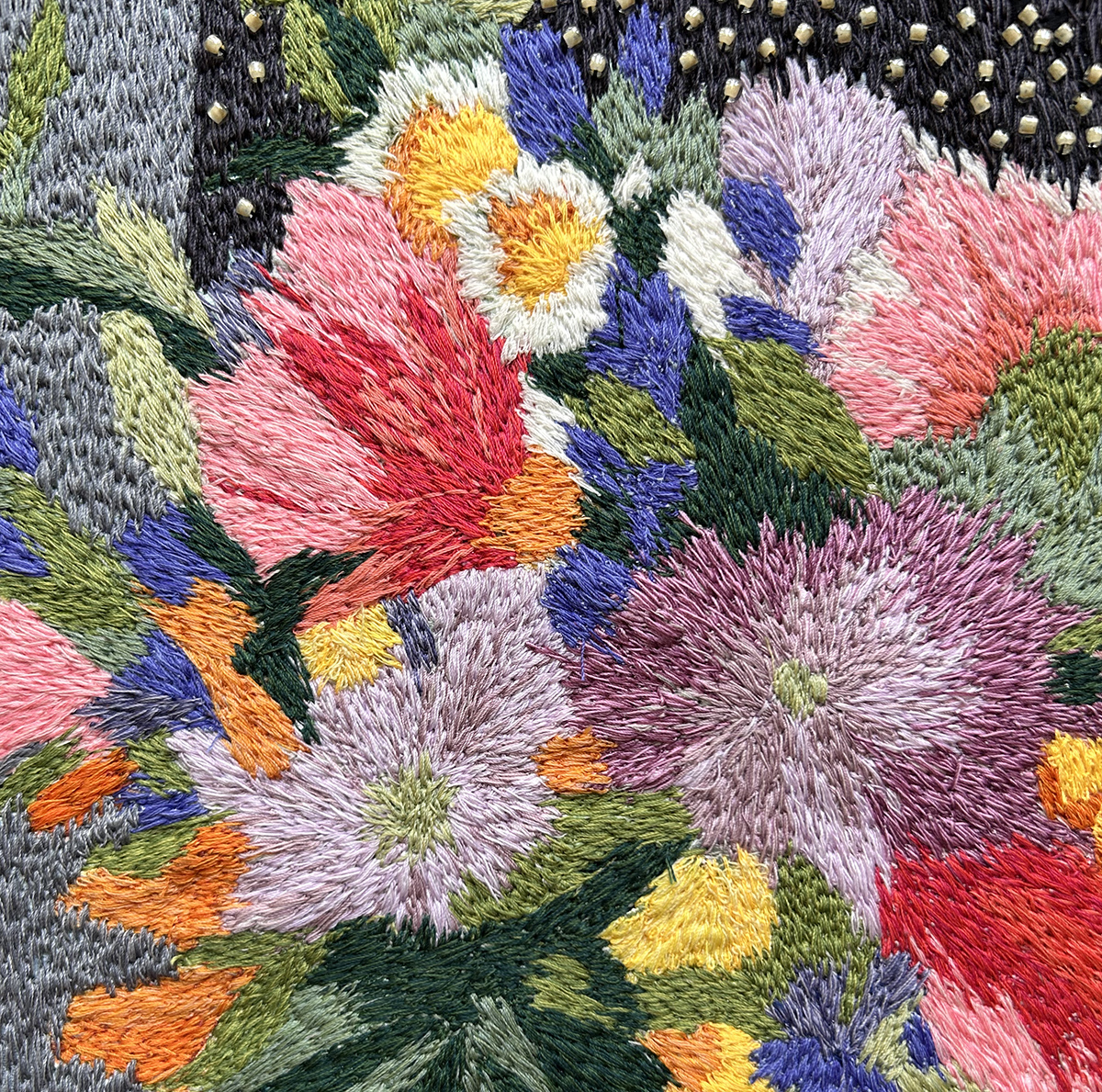 Summer is upon us on the Poudre Canyon in Colorado, and it's simply beautiful. Not too hot, nice and cool at night, green-green-green. I am back in the groove of stitching and embroidering after my show in Denver, at Cherry Creek Arts Festival. It was a wonderful show, and I did very well, and am very pleased. It was really the first show I have done in my life where I was only showing the Textile work- no jewelry.  People loved the work and I sold a lot.
Now, I am preparing for my next show, The Crested Butte Arts Festival – August 3-6, 2023 in the beautiful hamlet of Crested Butte Colorado. I always love to do the show there, and hope my fiber work is well received.
I thought you might enjoy seeing this new piece I finished just now…. based on a humble Farm bouquet from Native Hill Farm in Fort Collins.  This was a tiny little dense bouquet, fresh as the morning, and full of blooms. I worked the piece with dense stitching, but also with collage and bead embroidery to add texture and perhaps to somehow integrate the two parts of my artwork into one!