Cross training water color muscles- between loose and controlled, stitched and unstitched, wet and dry. Loving the process.
Previous Reading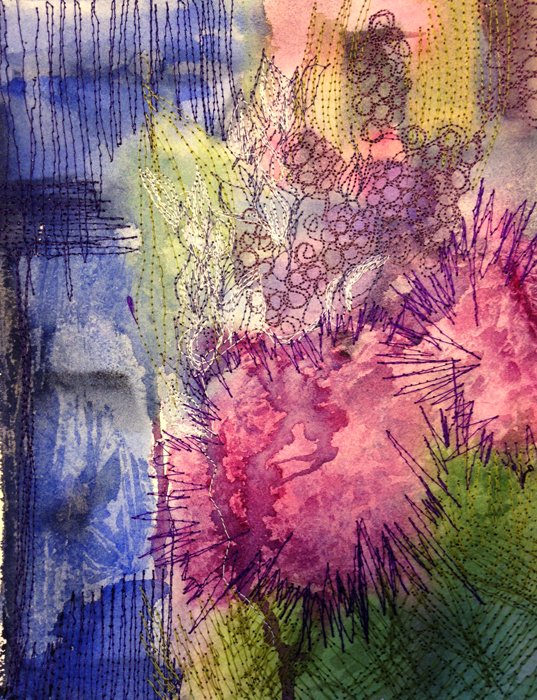 Continue reading
Mum and Hydrangea Arrangement... again
August 12, 2016
Here is the same arrangement as earlier two versions. This one is abstracted and stitched more heavily to create texture.
Next Reading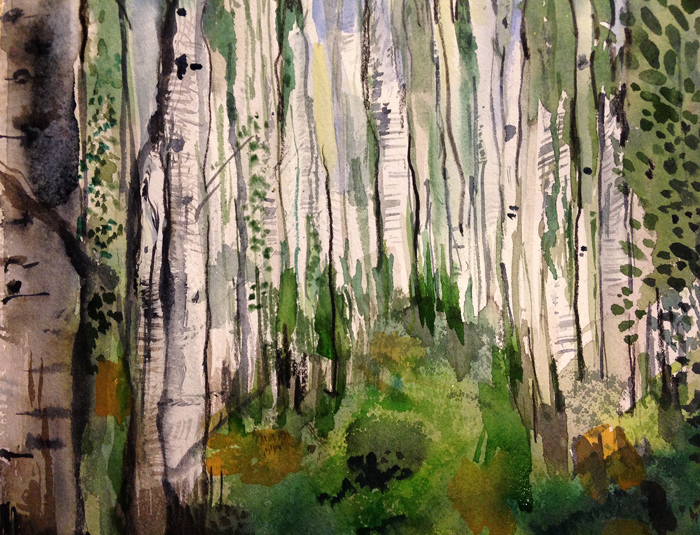 Continue reading
Keebler Pass Aspens
August 15, 2016
A subject that has been painted and drawn to death, I still need to tell you how beautiful these aspen groves are….