Here is the same arrangement as earlier two versions. This one is abstracted and stitched more heavily to create texture.
Previous Reading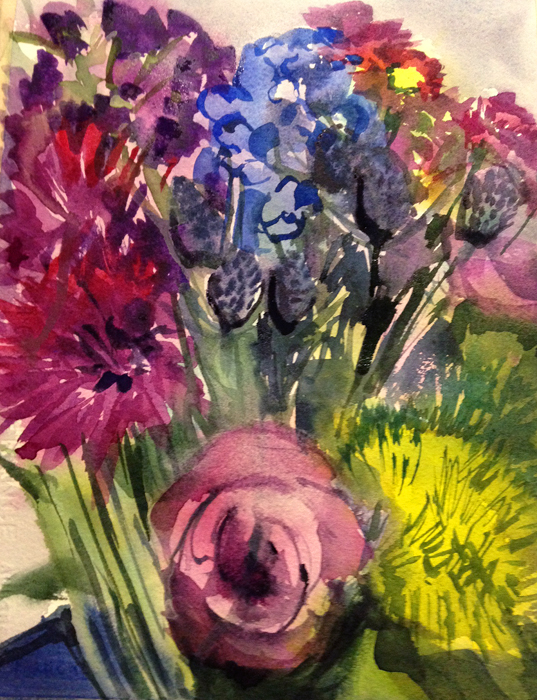 Continue reading
Same bouquet, no stitching
August 12, 2016
I think I could draw this bouquet for a week and not get tired of it. Here it is on day 3, just watercolor
Next Reading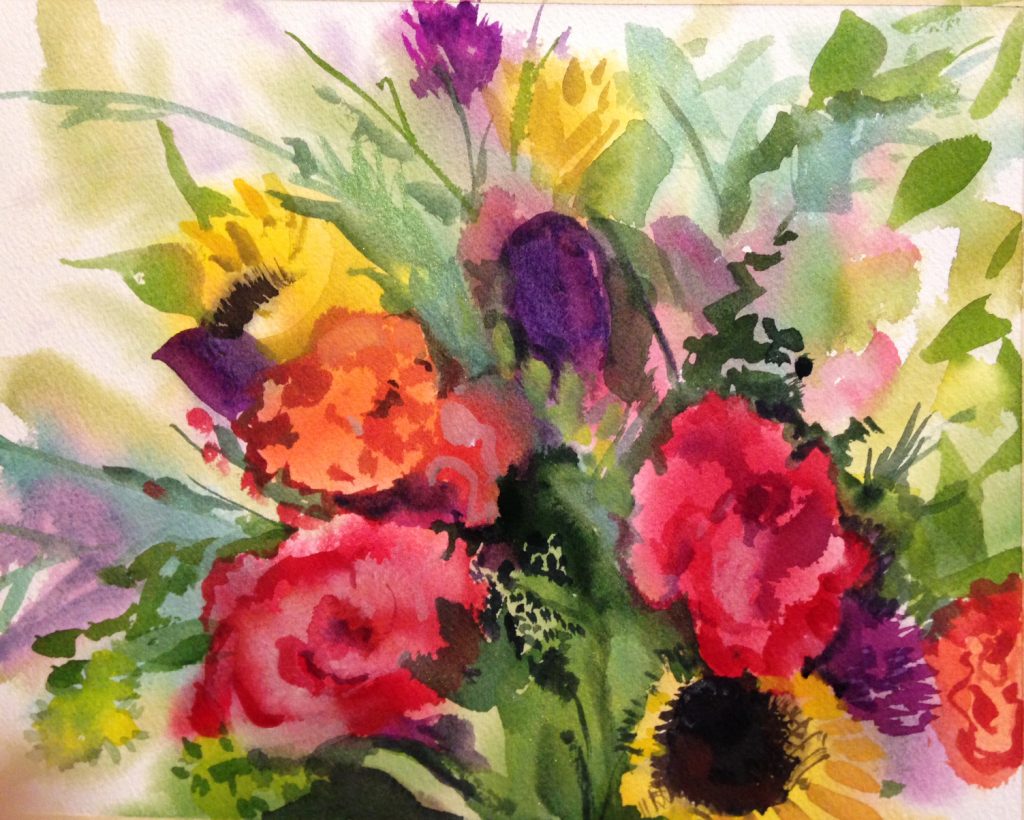 Continue reading
Summer Arrangement
August 13, 2016
Cross training water color muscles- between loose and controlled, stitched and unstitched, wet and dry. Loving the process.