Previous Reading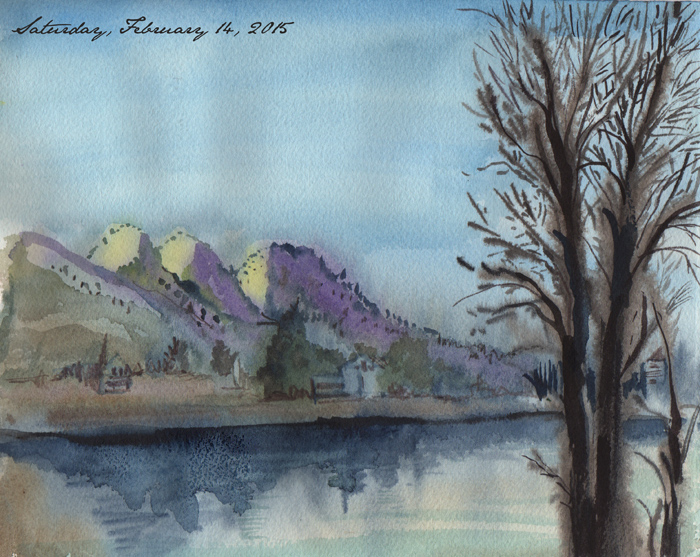 Continue reading
Sundown Across the Lake
February 14, 2015
Wonderland Lake, my back yard, in Boulder. Though much is just a dun-colored wash, the sun going down paints a purply pink glow on the foot hills and reflection in the water.
Next Reading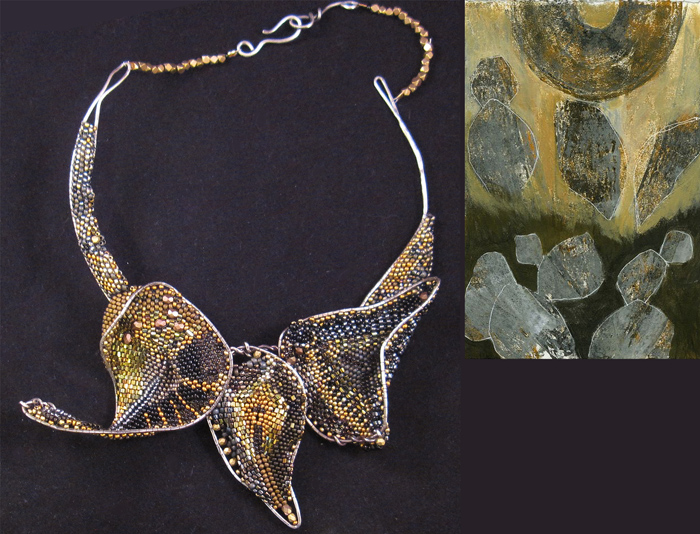 Continue reading
Pliant Cuff -Golds and greens
February 16, 2015
Here's another experimental piece I recently completed. I have been focussing on creating movement and dimension in my pieces. This piece merges a free form bead weaving- in terms of color and size of beads, with the flexibility of a wire armature. I am using soft Sterling silver wire that has been hammered and oxidized....