A delicious color study of early summer.
Previous Reading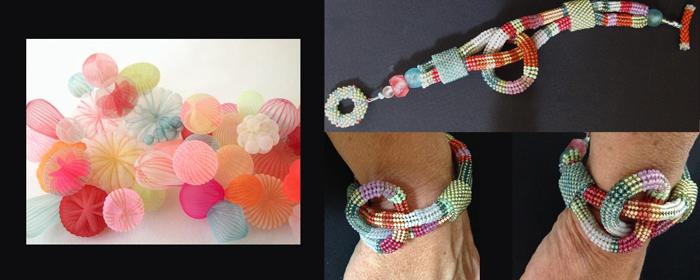 Continue reading
Labyrinth Bracelet
June 10, 2016
I've taken the form of my new Labyrinth necklace and made it in a bracelet. A fun vehicle for playful color…very light and summery.
Next Reading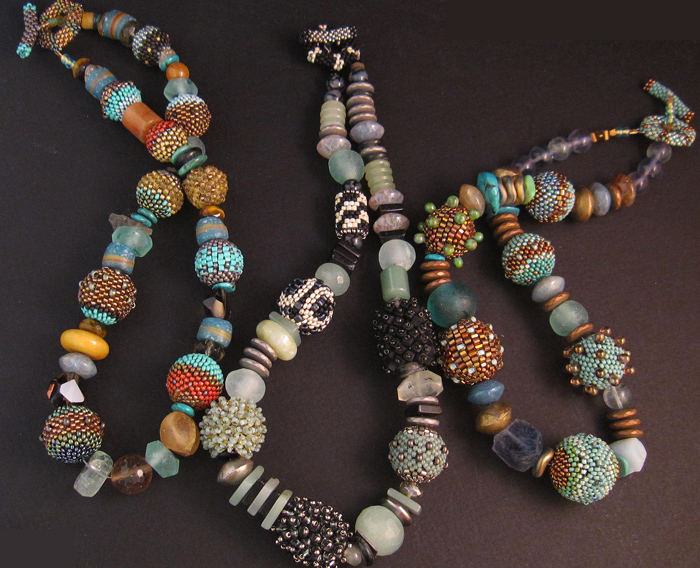 Continue reading
Three Beaded Bead Necklaces
June 11, 2016
Here are 3 new necklaces that I am preparing for my show next weekend, The Denver Arts Festival-  http://www.denverartsfestival.com  . They blend complex and textural beaded beads with beautiful stones like smoky quartz, jade, apatite, amazonite , citrine, raw amber, yellow turquoise, fluorite, hematite, pyrite, prehnite, silver and brass. All are about 18″ in length.