When the mornings are hot, I run along Boulder Creek where it's cool and wet and not too sunny.
Previous Reading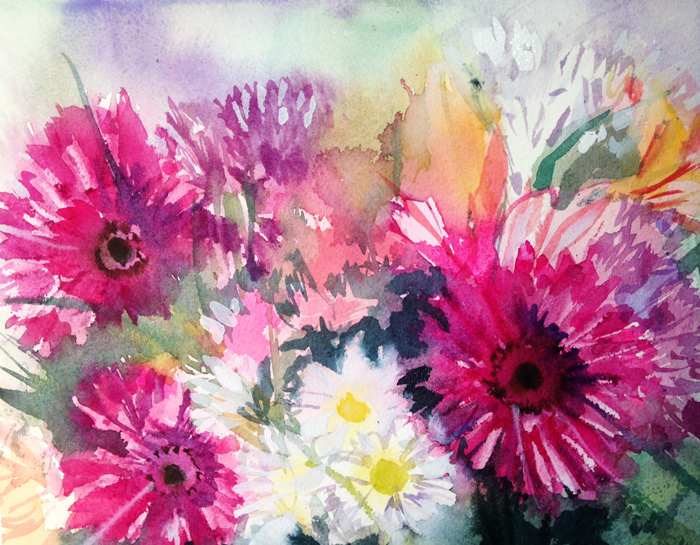 Continue reading
Pink Gerbera Daisies
July 23, 2016
I'm not a pink person. But these lovely Gerbera daisies and mums, and daisies just greeted me as I walked into Trader Joes. I would like to paint them also with some black in the background. Or some aqua.
Next Reading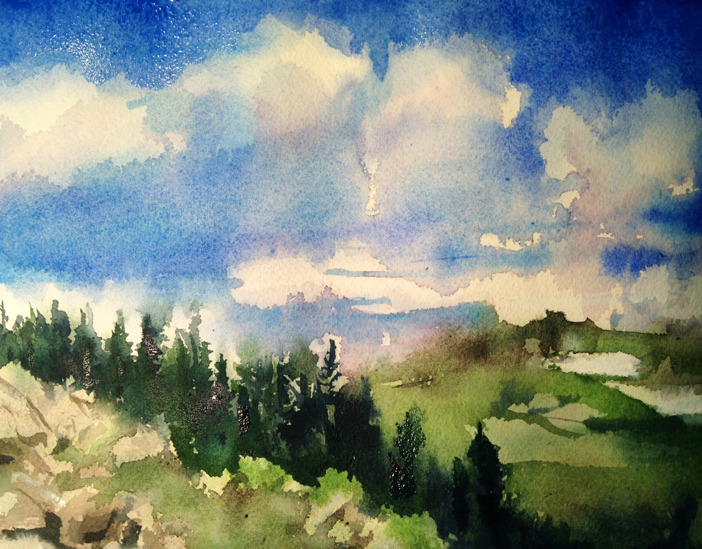 Continue reading
Boulder in the Summer
August 1, 2016
I'm an avid runner and hiker in Colorado. These watercolors were drawn from quick snap shots I took on my phone while running or hiking this week.