Cool, elegant Labyrinth and Square knot necklaces shipping out today to one of my galleries in Florida. Timeless.
Previous Reading

Continue reading
Folk Floral Embroidered Cuff
May 15, 2016
I was asked to create a new Floral cuff for Artful Home.  I had become a little burnt out with making my collection of "Fiori" cuffs over the last few years, and I needed a break. They take a huge amount of time and design planning. Every little element is hand beaded and created one...
Next Reading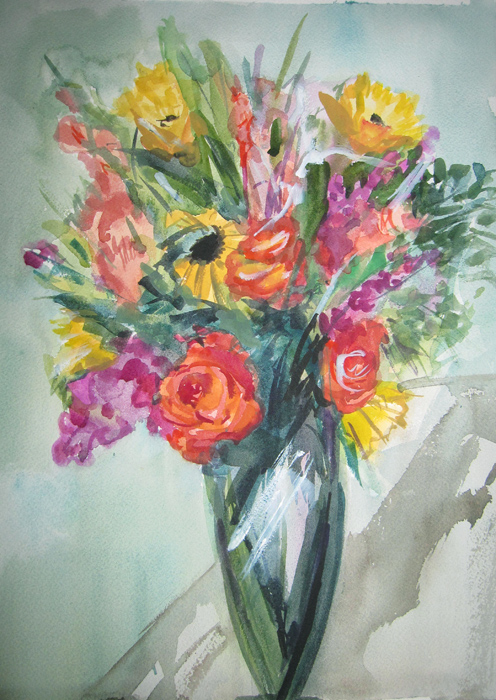 Continue reading
Floral Arrangement 5-22-16
May 22, 2016
Beautiful vase of assorted blooms featured each week at my gym, Rallysport in Boulder. I am so lucky to see a different arrangement each week as I come in to work out. They are designed by "Fiori" florists in Boulder