Previous Reading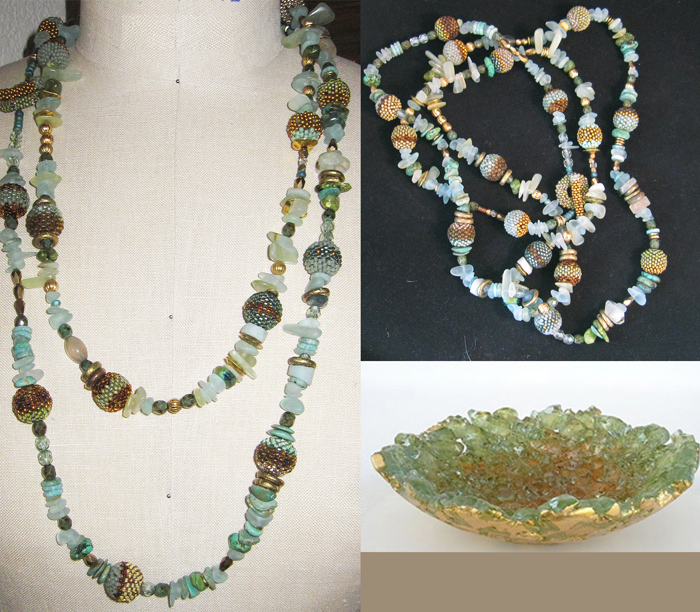 Continue reading
Celadon and Gold
February 12, 2015
This is a long, (56″) necklace that loops around the neck two or three times comfortably, with a clasp closure. It's inspired by the beautiful glass work of Mira Woodworth- and those gorgeous tones of jade, celadon and gold. It has 16 beaded beads interspersed with brass, jade, prehnite, turquoise, etched glass and amazonite .
Next Reading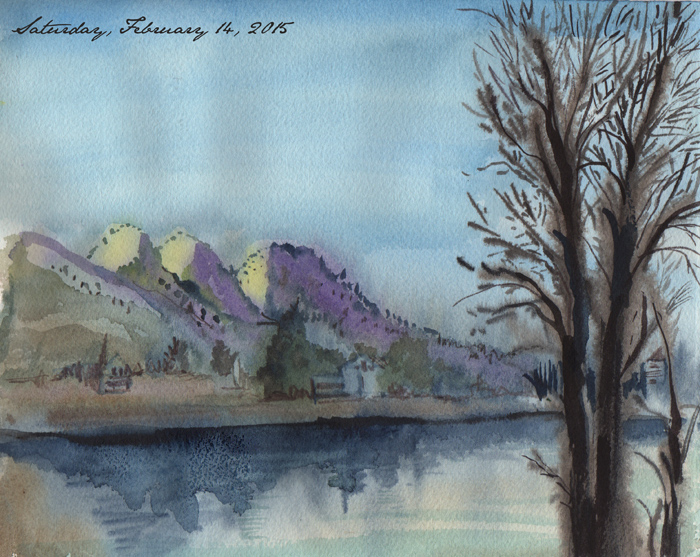 Continue reading
Sundown Across the Lake
February 14, 2015
Wonderland Lake, my back yard, in Boulder. Though much is just a dun-colored wash, the sun going down paints a purply pink glow on the foot hills and reflection in the water.