Previous Reading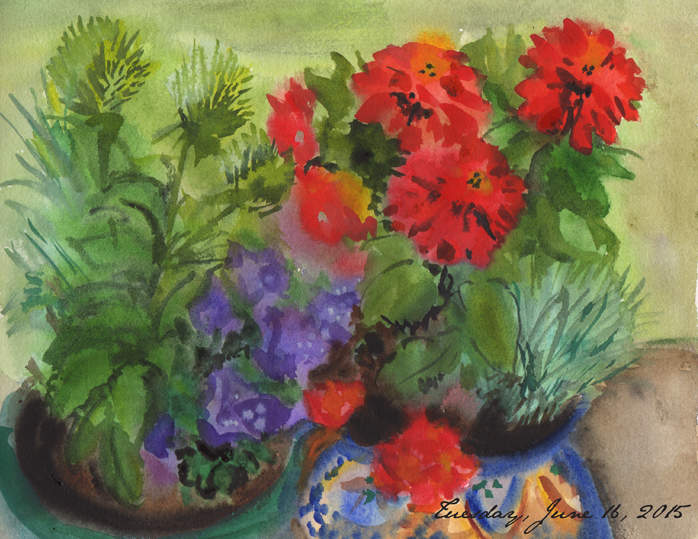 Continue reading
Flower Pots
June 16, 2015
A quick morning shower put a brilliance on these flowers- zinnias, dianthus, petunias, snap dragons- in ceramic pots in the front of my house.
Next Reading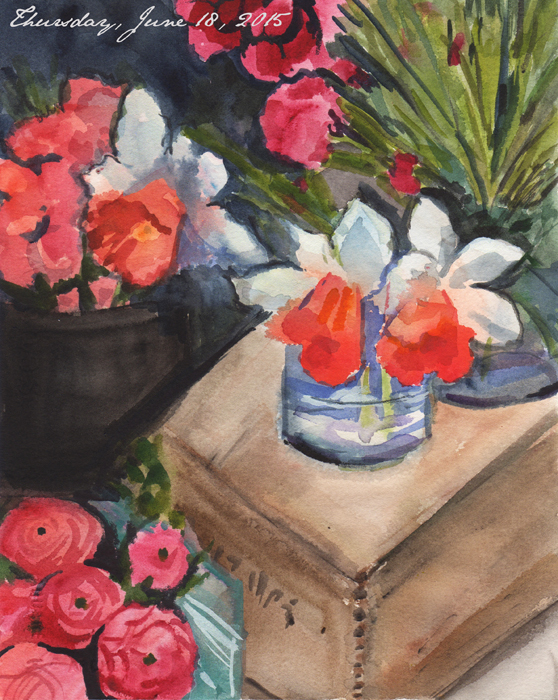 Continue reading
Farmers Market Flowers
June 18, 2015
In April I visited my mother in Washington, DC and stayed right in Dupont Circle. On Saturday morning, the local Farmers Market was decked out with gorgeous vegetables and enchanting flowers….like these ranunculus and daffodils.