July bouquet-painted and stitched. All I want to do right now is paint.
Previous Reading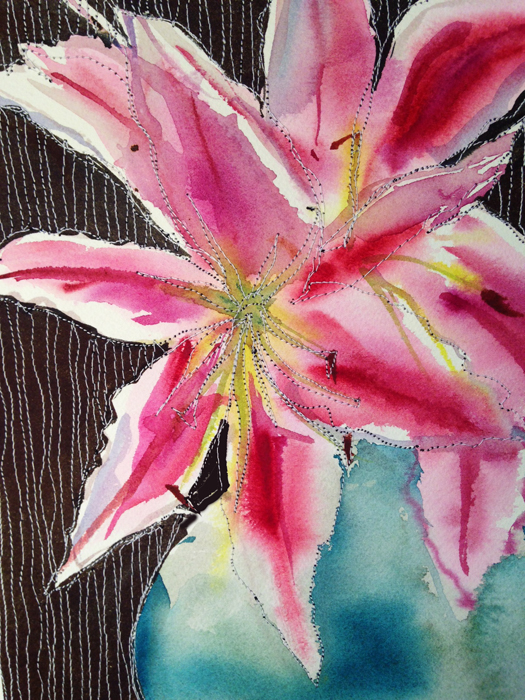 Continue reading
Outrageous Stargazer Lilies
July 20, 2016
A stitched watercolor, and an unstitched one from yesterday
Next Reading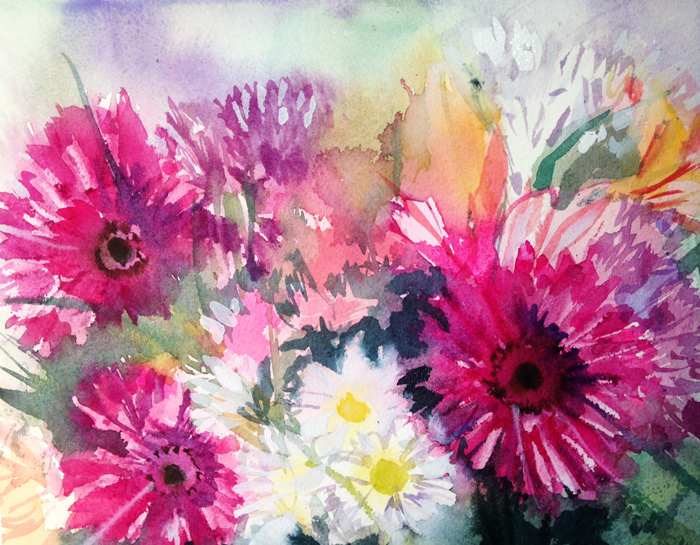 Continue reading
Pink Gerbera Daisies
July 23, 2016
I'm not a pink person. But these lovely Gerbera daisies and mums, and daisies just greeted me as I walked into Trader Joes. I would like to paint them also with some black in the background. Or some aqua.